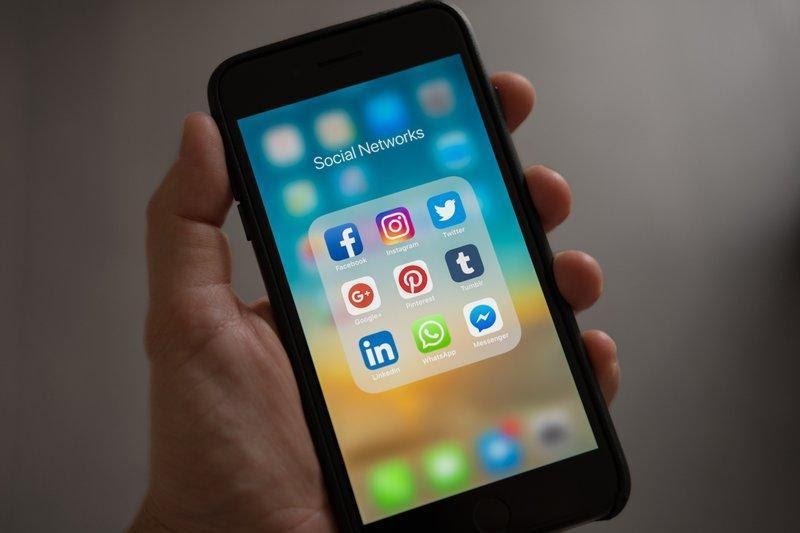 Guest article provided by: delesign.com
You can't grow your business without first enhancing brand value. When people know more about your brand, then they can invest in your products or services. One important tool you can adopt to enhance brand value is social media marketing and advertising.
Why is this tool so important? It is simple, so many people spend several hours on social media daily. The easiest way to catch their attention is to go where they are. In this post, we will show you how to use social media to grow your brand value and attract prospects.
Building Brand Value Using Social Media Marketing
Every business has one aim in mind, to grow its brand value and attract as many prospects as possible. Social media marketing and advertising have proven to be formidable allies for this cause. It is impossible to dismiss the effect of social media marketing in growing brand value. Here are some marketing strategies you can adopt:
Use Visual Content
This is one of the easiest ways of attracting any social media user. People are easily drawn to graphics, especially when the graphics are unique. Using visual content means creating images or graphics that are unique to your brand.
Posting such on your social media accounts makes it easier for people to engage with your posts. Research shows that social media posts containing images have more than twice the engagements of those without visual content.
Have a Unique Voice and Personality
Never forget that you aren't dealing with robots on social media, you are dealing with human beings. They expect you to relate with them like you are human as well. This means that your personality should ooze from each post.
Create a tone to pass your messages. Make sure that your tone is unique and in line with your objectives. When people perceive your personality and tone, it is easier for them to relate with you. A charismatic personality always attracts followers, so it is best to work around this.
Avoid Duplicating Content
What do you do when you need to post content on your different social media accounts? The regular method is to share the same content across all media. It is easier and faster.
But social media marketing and advertising ethics require you to do it differently. Yes, you are posting the same information but you need to be creative. Create a unique message for each platform instead of copying and pasting on all the platforms.
This shows that you are making efforts to relate to your audience. People appreciate this and tend to respond better to your campaigns.
Share Quality Content
It is not enough to just share content. You need to share quality content every time. It is important that your content consistently delivers value to your readers.
By value, we mean content that answers their questions, offers them help with challenges, and things like that. Don't always be concerned about selling your products or services. The more helpful your content is, the more likely it is to be shared. When your posts are shared more, it enhances your brand value.
Follow Industry Influencers
This is one of the most important strategies you can adopt if you want to enhance your brand value. Each industry has influencers. These individuals attract huge followership and you can use their platforms to build your followership as well.
Engage with their posts by liking, commenting, and sharing them. The more you do this, the more their followers recognize you. Many of their followers will see your comments and visit your page to see what you post. This way, you can convert some of them to become your followers.
Contests and Giveaways
Who doesn't love some freebies? This is one way to quickly grow your followership on social media and by extension build your brand value.
You can set up a contest about anything ranging from your brand products or services to random facts. Tell people that they'll win something if they get it right. You don't have to break the bank for this, simple gifts will do the magic.
Soon, your page will be raving with activity from people who want to win something. You can bet that a number of them will become faithful followers of your brand after winning. Even those that don't win may become ardent followers as well.
Using Hashtags
You cannot successfully engage in social media marketing and advertising without understanding and using hashtags. Hashtags on your posts are never too many. The more hashtags you use, the wider the reach of a post and the higher your chances of Facebook viral marketing, Twitter or other sites.
Here's the secret behind using hashtags. Many people who run searches on social media do so using hashtags. When you have this hashtag on your post, it means that those individuals will see your post in their search results.
But it isn't just about using hashtags, you need to find the trendiest hashtags in your industry at the moment. When you make use of these, you are assured of a wider reach.
Use Infographics
It is impossible to discuss enhancing brand value with social media without mentioning infographics. By infographics, we mean unique pieces not what everyone can find on Google or what others have used repeatedly.
Unique infographics produce amazing results on social media. If you aren't able to create unique infographics, be intense with your search so you find one that isn't common. When you use such, ensure that you refer to the original creator.
One reason why people love infographics is that they help to make information more understandable. People who view your posts are more likely to share when they carry infographics.
Use Short Videos
Videos have become very important in social media marketing and advertising. Statistics show that they produce better results than infographics or regular images. You should ensure that the videos are in line with your brand value and objectives.
Examples of videos you can create include how-to-guides, reviews, product demos, etc. Make sure that you add some creativity to your videos so that people don't get bored while watching. Also, ensure that your picture quality and editing is on point. Lest we forget, people share videos a lot more than they share infographics and images.
Boost Posts
Different social media platforms allow you to boost posts. While running sponsored ads is great, you don't just boost any kind of post. We suggest that you watch your posts and check the ones that are doing exceptionally well already.
This means that such posts will attract more attention if they were sponsored. Boosting these successful posts ensures that they have a wider reach. This will have a positive effect on your social media page.
One of the advantages of boosting social media posts is that you can carry out targeted marketing. You can define your audience using several factors such as age, gender, location, etc. This makes it easier to put your posts in front of those that need to find you.
Conclusion
While enhancing your brand value using social media marketing and advertising, ensure you always measure your success. This will help you develop new strategies and brush up existing strategies. What other social media marketing strategies do you know?
Author Bio:
Maria is a content writer for the unlimited graphic design service Delesign with a keen interest in eCommerce and internet marketing. She is a communications graduate and understands what it takes to write persuasive copy and blog posts. Outside of work, you can find her mini-blogging about her life on social media.