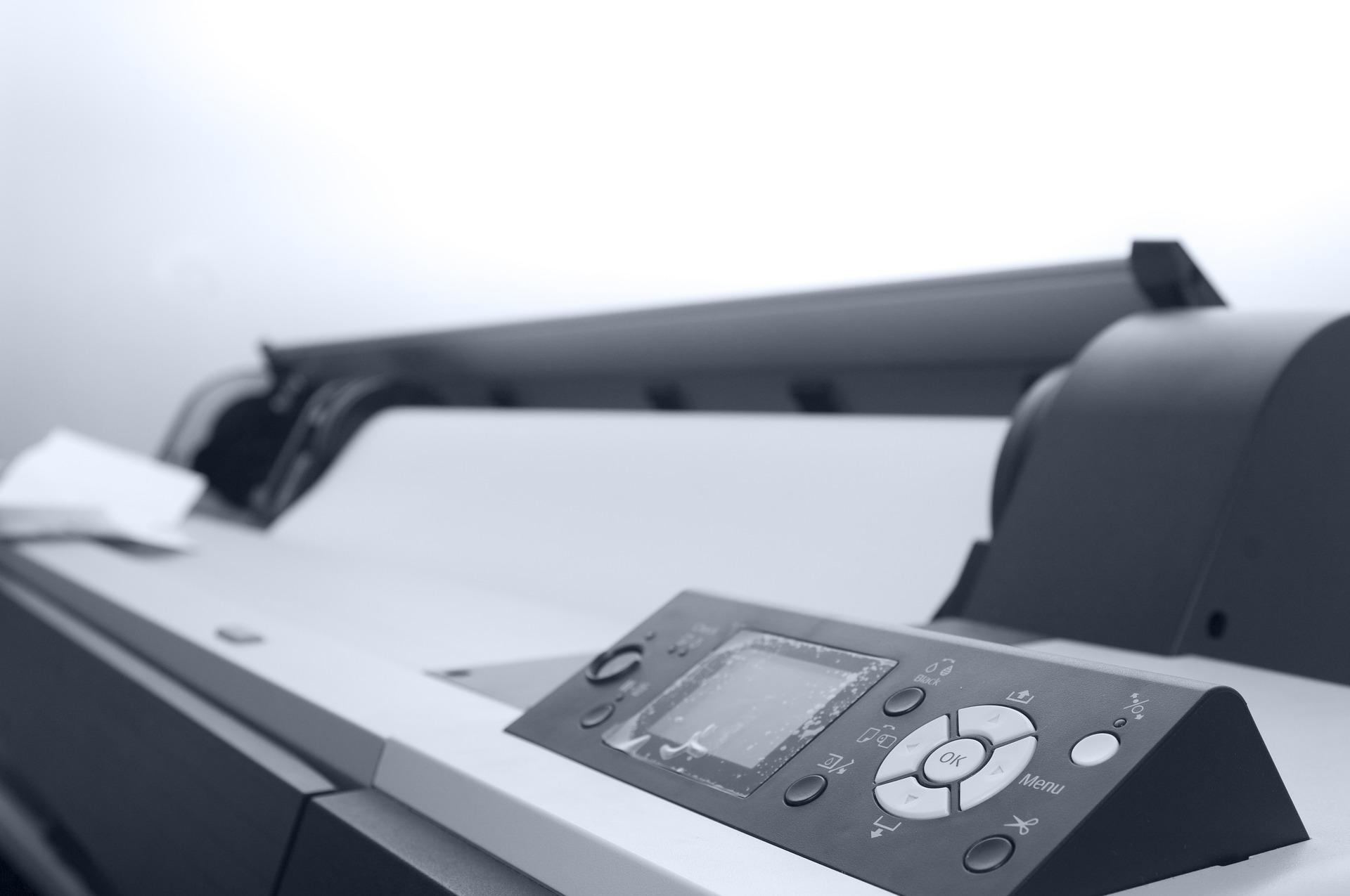 Guest article provided by: mopria.org
Our workspaces are evolving and we aren't always glued to a screen or even at our desks. We're also often in a rush and need a work document in our hands quickly before a call or we might even be offsite and find ourselves needing to access an email or document ASAP. We have all have found ourselves in these situations and our tendency might be to wait until we return to our desk computer to print something but mobile printing can help in these moments.
We all have a mobile device and admit it—they're usually within arm's reach at any moment, day or night. So why not take advantage of using mobile printing? Here's how to get started and some of the benefits of mobile printing that you might be missing out on:
Get up and Running with Mobile Printing
If you have not yet printed anything from your smartphone or tablet, you may be surprised to learn that you may have had the capability all along. For instance, AirPrint lets you print from Apple devices without installing any extra software and the Android Default Print Service, which is a result of a collaboration between the Google Android team and the Mopria Alliance, has been in all Android phones (Android 8 operating system or newer) since 2017. Beyond that, there are a number of additional third-party apps that make mobile printing really easy and convenient.
Many of these apps naturally come from printer manufacturers such:
Several other options are found in the App Store or Google Play in the form of purpose-built apps from independent companies and developers. And what's the best news? Most of them are free and with minimal set up, you can be printing like a pro.
Can I print to any printer?
Unless it's quite old, most printers today are wireless and connect to the office Wi-Fi network. One thing to bear in mind is that some apps are designed to print to one specific brand's printers. To cast a wide net, consider Mopria Print Service, which is an app for Android that lets you print to any Mopria certified printer regardless of brand. It's universal and doesn't pigeon hole you to printing to just one brand. In fact, Mopria print technology has been installed on more than 2 billion devices, including select Amazon Fire, Huawei, Samsung Galaxy and ZTE devices, and is designed to simplify printing from Android devices to more than 120 million Mopria certified printers.
What are the steps?
While the features and functionality will differ from app to app, the process is essentially the same.
Install and/or open the app

Make sure your device and the printer are connected to the same Wi-Fi network

Select the document or image you want to print go to the content you want to print, and select "print" from your Android device

Select printer in the app

Choose the number of copies

Hit "print"
Who can use mobile printing?
Mobile printing opens up an endless list of benefits. Within seconds, you can bridge the gap between the physical and electronic worlds to get documents, PDFs, photos, emails, web pages and more, printed out and in your hands.
Salespeople can quickly print original or new versions of contracts at customer sites from their phone or tablet.

The non-stop Zoomer (constantly on Zoom calls) who has no time to print or even move away from the screen can flip out their phone to instantly print.

Shipping and receiving can print labels and receipts on the fly.

Marketers can capture great moments and customer comments from the dynamic world of social media by printing photos and reports.

In a meeting, reports can be called up and printed the moment they are needed, particularly when the boss asks for items out of left field.

Potential new hires can print resumes, examples and other items immediately during the interview.
Enjoying the Benefits of Mobile Printing
Not only is mobile printing easy, there are a number of benefits it can deliver.
Customization:

You get most of the same customization benefits as printing from a desktop. For instance, you can easily customize color, number of copies, paper size, page range and orientation. You don't need to make any sacrifices when using mobile printing.

Increased Productivity:

You can save potentially hours a week by simply pulling out your phone and printing that doc. It's simple, easy and right there in your hands.

Tangible Value:

Nothing will ever replace "thud factor," or in other words the visceral joy of dropping the final report the team has been working on for months, onto the CEO's desk.

Emotional Power:

Multiple studies confirm that

paper creates emotions

more than digital mediums do. A joint study from Temple University and the United States Postal Service measured subjects' heart rates, sweat, movement and breathing while reading to determine their emotional responses. Not only did paper documents elicit a more substantial emotional response, but readers also remembered more clearly what they read.
The world is going more mobile and the good news is, so is printing. You may even be reading this article from your mobile device right now. Go ahead, jump into the world of mobile printing and try it out today!