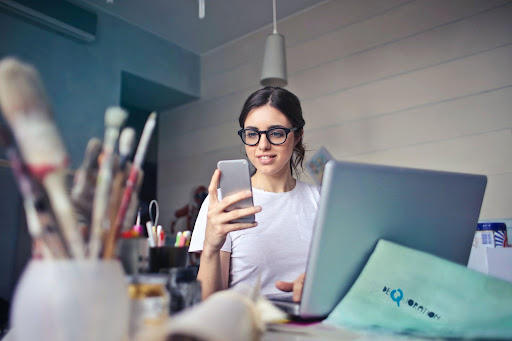 Guest article provided by: centifyco.com
If you own a small business, you'll either sink or swim based on your ability to adapt to the market. There has to be a balance between meeting the demand and not losing too much money. Maybe that's why so many small business owners resist using new technologies particularly if their business is doing well (for now).
While small business owners might be reluctant to change their ways, their customers' expectations are changing rapidly, too. Customers expect more from companies than ever before, from customer service to data-driven advertising. It's more important than ever for a business owner to embrace emerging technology to keep up with your customers. These technologies are also very helpful in managing and streamlining your business.
We've listed for you today some of our top 5 technologies you should consider using as a small business owner.
Manage your customers with a CRM
A CRM is your customer 'register' for potential (leads) and existing customers. In order to handle your customers properly, you will have to devote significant resources. As such, you must always be on the lookout for ways to handle customers in an effective and innovative way so that you are able to devote time to other tasks. An effective Customer Resource Management solution is able to address the specific needs of businesses in terms of customer service and has delivered tangible, precise, and cost-effective results.
Some of our favorite CRMs are Zoho, Monday, and Pipeline. These are some of the easiest easy to effectively manage your customers in one place. The best free CRM we like is Hubspot!
While it might make some business owners uncomfortable, chatbots are easily integrated into any website. The benefits of chatbots are that they are more efficient than humans, have more intelligence, and most importantly, are cheaper! The customer of this generation is looking for interaction. Some residential companies are starting to offer "speak to a current tenant/customer" functions for a "reward". that way potential customers get the 'insider view/opinion'It is important to them that their doubts are addressed, that you recommend products and services to them, and that you engage with them beyond the mere selling process. Embracing chatbots can help you do all this.
Many website builders offer free or low-cost chatbots that you can easily configure to meet your business's needs.
Small business owners can save time and money by utilizing task management tools. For busy business owners who need to communicate, track work and monitor their employees' work efficiently, any tool that can track a task digitally instead of manually is a huge benefit.
Asana, Trello, and Zoho Projects are online task management tools that can help you stay on top of your tasks, schedules, and projects (similar to a spreadsheet, just better). The software lets you set reminders and updates so that you don't have to manually check every little detail. As a collaborative tool, these can also keep everyone informed about what's being done, what is remaining, and who has been assigned a task.
All business owners need to keep track of their finances no matter how you make money. Many of these systems also allow business owners to invoice their clients. This way you can keep all your money in and out in one place. Additionally, these accounting services provide ways to create documents for tax time and or offer tax preparation services as an add-on. Whatever you choose just know you'll make your life easier with some sort of accounting service, especially if it isn't a spreadsheet!
Some of our favorites are Quickbook, Wave (they have a free version), Bench, Freshbooks, and Zoho Books.
Owners and managers of small businesses often struggle to deal with large amounts of data, especially in the manufacturing sector, where IoT sensors (Internet of Things sensors collecting the data for smarter decisions) and supply chain data signals can quickly turn into overwhelming streams of data. Hiring a dedicated data scientist is usually not possible, and outsourced packages are costly. In order to make sense of large quantities of data, analytics apps do the heavy lifting. There aren't just basic report features that show you how many conversions your website receives and how much traffic it gets.
They manage vast amounts of data, including the entirety of customers' journeys, employee activities, and the whole business ecosystem, offering tangible insights to help you succeed. For non-technical users, today's most valuable analytics software products make it easy to make sense of all manufacturing data. They make the data-driven management approach easy. Some of our favorites include Domo, Grow and Funnel!
Running a small business can be a rewarding career that brings you so much joy every day. However, there can be times where things are a bit complicated due to budget constraints and bootstrapping until your revenue is enough to warrant spending more money on technology. In the meantime, there are tons of technology tools out there that will make your business a lot easier to run while you are a company with less than 10 employees.