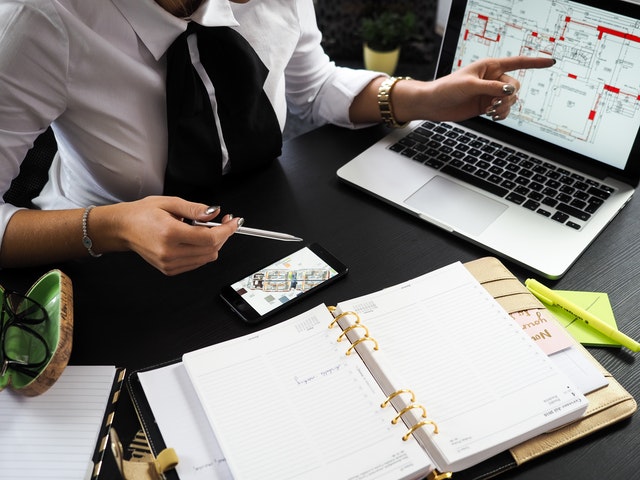 Oprah Winfrey was fired because she wasn't a good match for television news. J.K. Rawlings spent so much time daydreaming about boy wizards at work that she was let go. Even Walt Disney was fired for not having enough creativity. And we know how their stories unfolded.
A demotion, layoff, or being passed over for promotion might actually be a great career move, even if it doesn't feel that way at first. Sure, you're forced to reassess your career. But the freedom to forge your own path, control your destiny, and shape your successes can have a huge payoff if you use your "failure" as a catalyst to start a new career as an entrepreneur.
An entrepreneurial spirit looks forward.
Once you've caught your breath and are ready to face new challenges head-on, it's time to plan your next move. You'll need stamina and a strong mindset to work through challenges—some expected, some unanticipated—as you strategize and execute your plan. You'll also need discipline, an ability to identify a product or service people need, and the marketing skills and networking savvy to find customers and build a pipeline as you establish your business. Finally, because starting a business can create a huge financial strain, you'll need to think about how you'll fund a new venture while still managing your current obligations.
Starting an unknown adventure also takes courage. The risks associated with entrepreneurship are many, but so are the perks:
You can transform your passion into your career. If you've had a side job or hobby that you love, turn it into your business.
You control your work-life balance. Initially, launching a new business demands much of your time, but you control how you spend it. Gradually, your business will allow you more flexibility, which is not always an option in the corporate world.
You're eligible for tax breaks. You can utilize tax perks not available to many people in traditional careers. If you don't already have an accountant, this is a good time to find someone you trust.
You are your own boss. You set your own schedule, build your own business plan, hire your own team, and make your own goals.
You control your business's growth. You're only limited by your dreams. You'll need business savvy and effective marketing, but if you work with a mentor or already have a business development background, you're in good shape.
Of course, owning your own business isn't entirely different. You still have to show up. You still have to be accountable. You still have to do good work. Otherwise, your business may become a statistic. According to Entrepreneur.com, 50% of U.S. companies fail in the first five years. To do that, you need to hone some of the same skills you used as an employee,
Brush up on your interview skills. Potential clients will want to verify your skills and experience before they sign on as customers. You can call it a consultation or a meeting, but it's really a job interview. The good news is, the same interview preparation techniques you used as an employee will work here as well.
Focus on customer service. The customer may not always be right, but he or she always deserves to be treated with kindness, respect, and gratitude. Phenomenal customer service even has the potential to improve your bottom line.
Treat your employees well. Remember what it was like to be an employee, and strive to create the culture you longed for when you were working for someone else.
Should you find yourself at odds with your current job, look to the positive and make it work to your advantage. Sometimes what feels like a devastating event can hold a silver lining—especially if you've got the skills to launch your own business. This might be the best decision you make, even if stepping into the unknown is, at first, terrifying.
Photo Credit: pexels.com