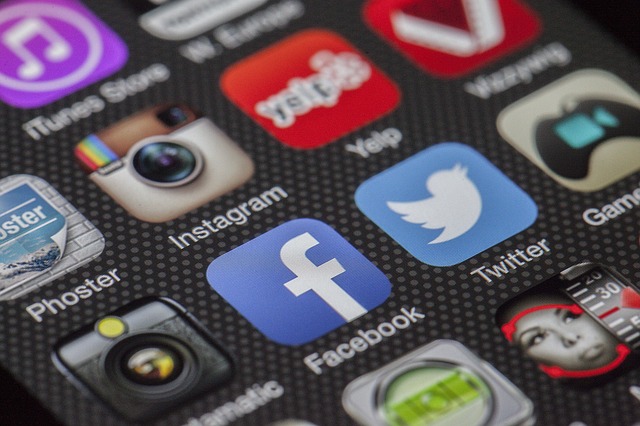 The last thing a new business owner (who has invested so much time and money in their new venture) needs is to have their business fail. Yet, there are countless statistics showing the rates at which new businesses fail, and new business owners are well aware of the risk when they make the decision to venture out on their own in the first place. If you want to be one of the few who opens and maintains a successful business, you must proactively take steps to keep your dream alive. We want to help you go one step further and get your business booming with the following three tips.
1. Use Social Media to Your Advantage
Social media, including Facebook, Twitter, and Pinterest, are among the most cost-effective ways of exposing your business to prospective customers. Creating pages and profiles for your business on these sites will help you connect with your existing customers and reach more people with promotions of products and services. Many new business owners prefer social media because it includes analytics that provide insight into customers, which helps them determine who their audience is and can assist in marketing to those customers. You'll also get invaluable feedback from customers on social media.
It's worth noting, however, that if you don't meet your customers' expectations, social media may backfire. Unhappy customers are sharing poor experiences with friends and family online: 52% of consumers who had poor experiences tell their friends, family, and colleagues about it, while 56% of consumers have shared a positive experience with others.
2. Create a Business Website
In order to build upon your social media presence, you need to create a business website. Research shows that customers discover small businesses online nearly as frequently as they do through word of mouth. And, your social media posts will drive more traffic to your website. While you may be hesitant to make a site because of lack of knowledge or experience, you may find that it is not as difficult as you think. You will need a domain name, a business logo, a business tagline, photos of your products, staff bios and pictures to get a basic business website up and running.
If, for whatever reason, you cannot make your website, enlist the services of a website builder. These services often include a custom domain name and assistance in keeping your brand messaging consistent. Regardless of whether you create your site yourself or use a web builder, you will soon find that having an online presence gives potential customers a place to find you and establishes you as a professional business owner with a reputable business.
3. Establish an Offline Presence
Many new businesses need to have a place in the community as well. Establishing and maintaining an offline presence will boost your exposure and show customers that you are happy to talk with them directly to deliver a personalized, superior customer experience. Your happy customers will spread the word about you and share your business cards, flyers, and other promotions. Consider doing an in-store promotion or a loyalty rewards program for customers who enter your store in-person. Then, begin a referral program that rewards existing customers for referring a friend and new customers for following through with the referral.
It's also beneficial for you to attend community events and begin networking. You may donate to a local fundraiser to get more exposure and establish yourself as a caring member of the community. You may purchase a vendor spot at a local fair. You may decide to become a participating member of the local economic partnership. No matter how you choose to get involved, take an active role in the community to meet new people and get out the word about your new business.
To get your new business booming, use social media to your advantage, create a business website, and establish an offline presence.
Image via Pixabay by LoboStudioHamburg